The Stock Market clearly demonstrates how labor is underpaid and undervalued by companies that trade their stock on the public exchanges. Share holder revenue advances greater gains than employee wages. Employees are doing all the work while share holders consider their risks. Companies with publicly traded stock should be required to pay their employees a livable wage or stop trading. Consider the gains for 2020 during a pandemic and unprecedented unemployment levels.
According to the Wall Street Journal (12/31/2020):
The Dow Jones Industrial Average clinched its 13th record close of the year Wednesday, lifted by a climb in Walt Disney shares and bets on a rapid economic recovery.
The recent signing of a coronavirus aid bill and rollout of vaccines have bolstered expectations that the economy will quickly rebound from the pandemic, fueling gains in everything from entertainment companies to raw materials producers.
The blue chips added 73.89 points, or 0.2%, to 30409.56. The S&P 500 gained 5.00 points, or 0.1%, to 3732.04, while the tech-heavy Nasdaq Composite rose 19.78 points, or 0.2%, to 12870.00.
Together the three indexes have notched 100 record closes in 2020, the most in a year since 2017, according to Dow Jones Market Data.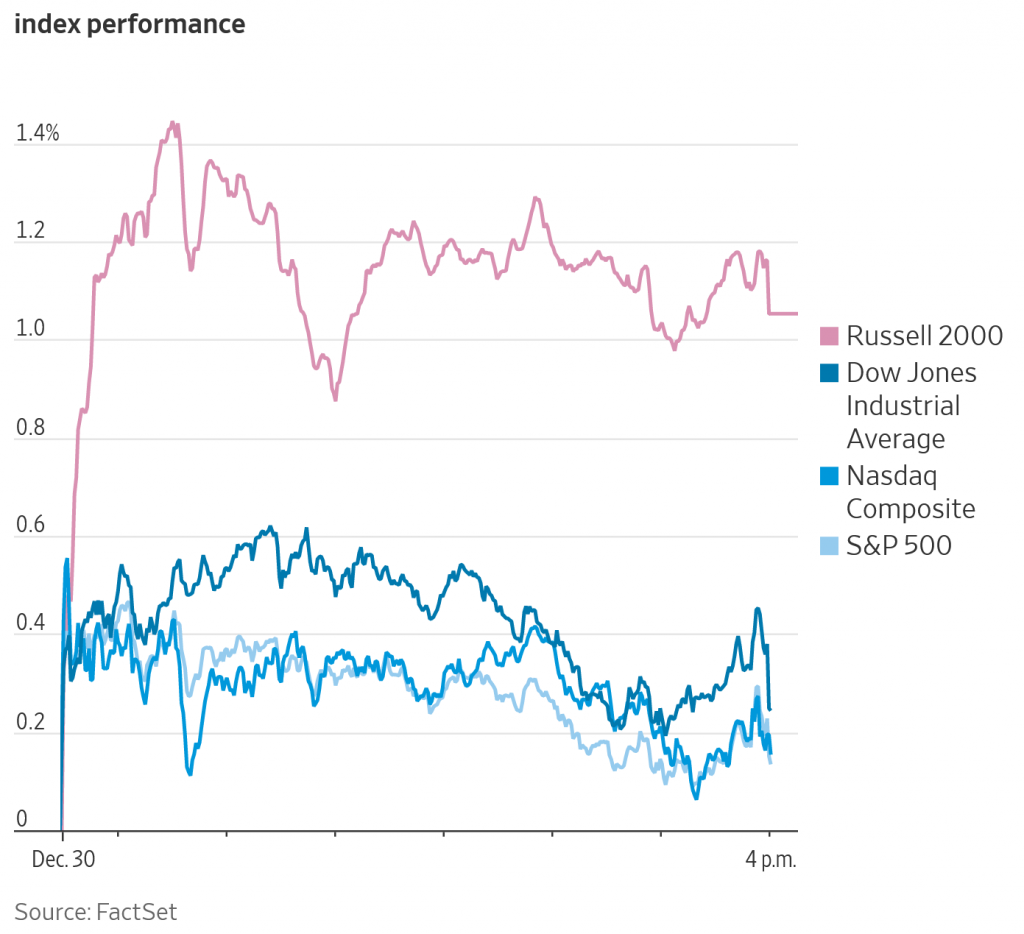 According to U.S. Bureau of Labor Statistics (November 12, 2020):
The unemployment rate decreased by 1.0 percentage point to 6.9 percent in October 2020. That was the sixth consecutive month the rate has declined, but it was still nearly twice the February rate of 3.5 percent. Unemployment rates in October fell to 6.0 percent for Whites, 10.8 percent for Blacks, 7.6 percent for Asians, and 8.8 percent for Hispanics.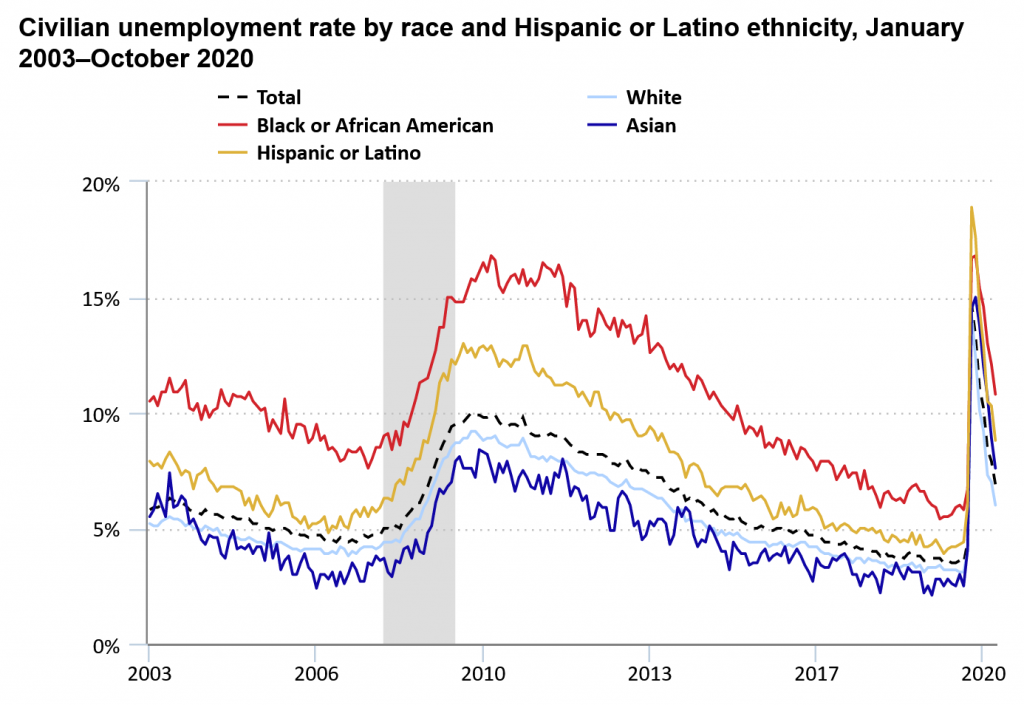 Among the unemployed, the number of people on temporary layoff fell by 1.4 million in October to 3.2 million. This measure is down considerably from the high of 18.1 million in April but is 2.4 million higher than in February. The number of permanent job losers, at 3.7 million, changed little in October but is 2.4 million higher than in February.